Partake in the breathtaking view from the craggy cliffs of Cape Hedo. Hop across to other must-see destinations in the area and check off our list of shopping and leisure activities.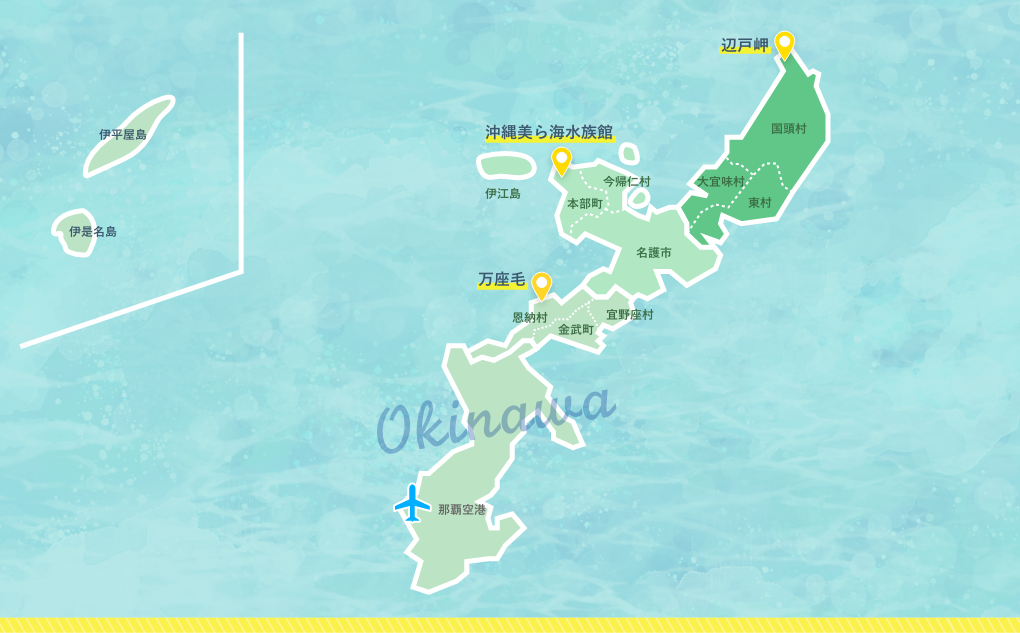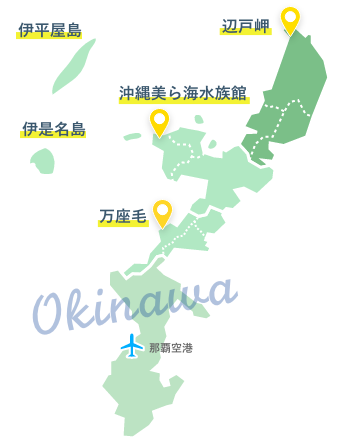 Cape Hedo
Okinawa's northernmost tip that bears witness to the island's collective history and memories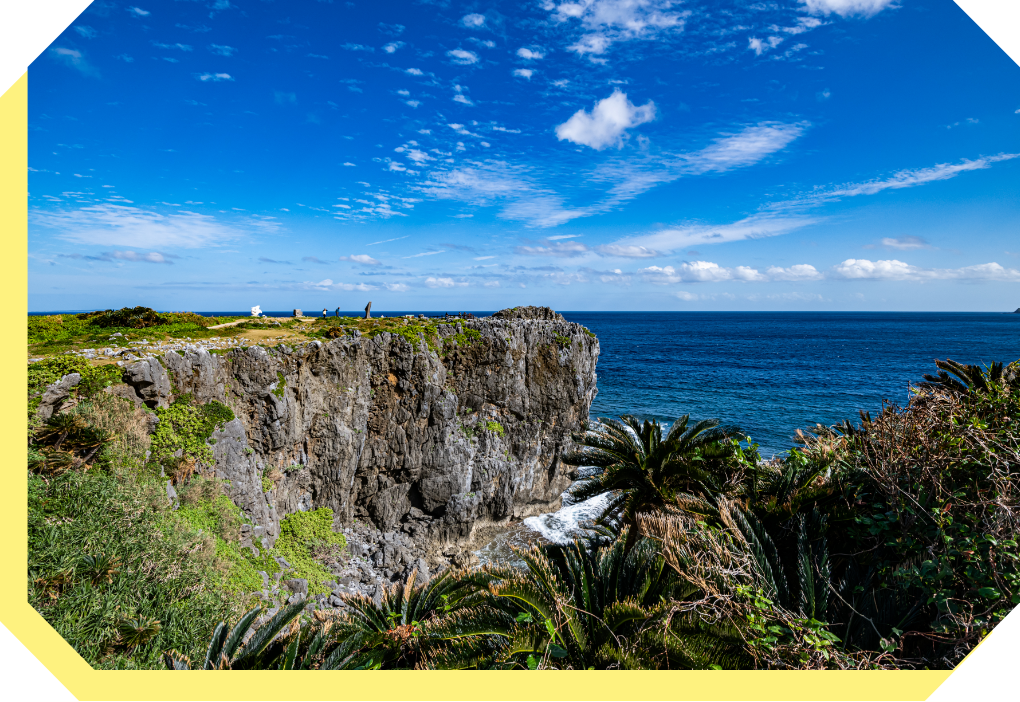 Located at the northern tip of Yanbaru National Park is Cape Hedo, a precipitous cliff offering breathtaking views. On clear days, one can see as far as Kagoshima prefecture's Yoron Island. Seas surrounding the cliffs are crystal clear, revealing vibrant coral reefs and colorful fish beneath the water's surface. With accessible walking trails and the opening of a new tour information desk "Head Line" in 2019, exploring Cape Hedo is highly convenient. A cafe on the second floor and the rooftop observation platform on the third serve as excellent vantage points to take in the spectacular scenery.
Follow the forked path to access two memorial sites located along the coastline. The first, the Statue of Kariyushi, depicts a winged legendary bird symbolizing wishes for love, peace and safe voyage. This monument was presented to Higashi Village by Yoron Island (Kagoshima prefecture) in 2001 in commemoration of their mutual friendship dating back to pre-war times.
The second is a monument erected in honor of Okinawa's reversion to Japan in 1972. The stone tribute itself was built in 1976, in recognition of tireless efforts undertaken to materialize Okinawa's return to Japanese rule. For 27 years after the end of the Pacific War, Okinawa was placed under an administration operated by the U.S. military. Despite the momentous reversion however, some 70% of all American military bases in Japan still remain within the prefecture today. The monument is erected at the 27th parallel, which once served as the designated territorial line separating Okinawa from the rest of Japan, depicting the memory of reversion as well as hopes for a future of peace.
Cape Hedo is susceptible to strong winds; visitors are advised to stay away from areas without guardrails during rough weather conditions and protect their electronic devices from exposure to sea spray.
Just a short, five-minute drive away is Usahama Beach, characterized by the Yanbaru Kuina Lookout, an elevated observatory platform with unparalleled vistas of Cape Hedo built in the shape of a mammoth Yanbaru Rail, an endangered species of bird endemic to northern Okinawa.