Read about Okinawa Churaumi Aquarium, Okinawa's premier attraction, and learn more about the allure of its surroundings including historical and cultural relics such as the castle ruins of Nakijin, the picturesque Bise Fukugi Tree Path, and find a list of not-to-be-missed local souvenirs, delectable bites and fun things to do.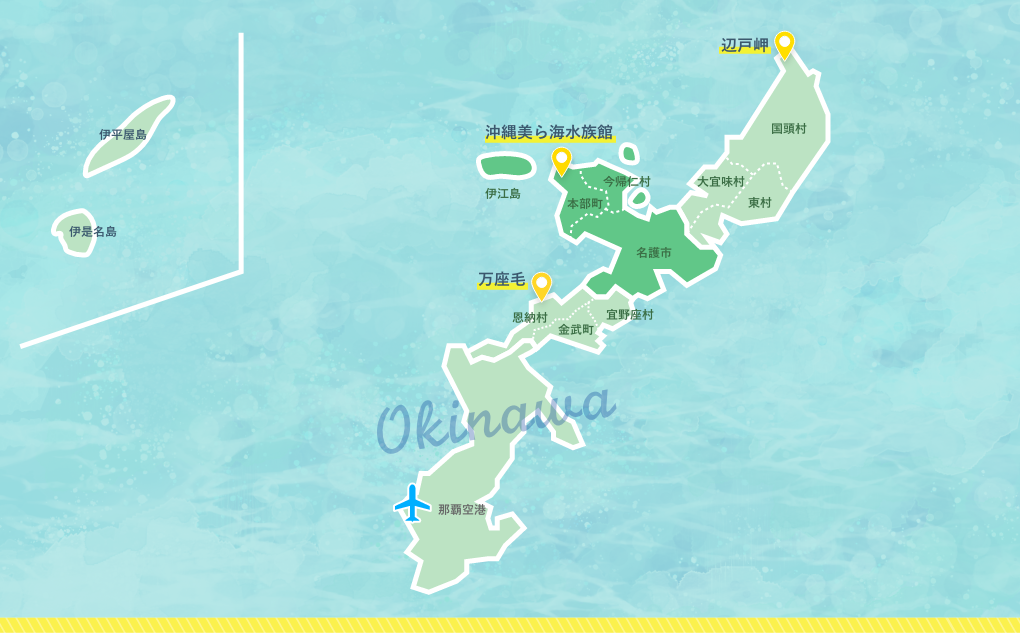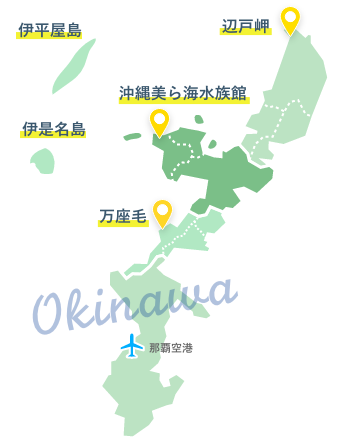 Okinawa Churaumi Aquarium
Okinawa's top tourist destination where the enthralling sight of whale sharks awaits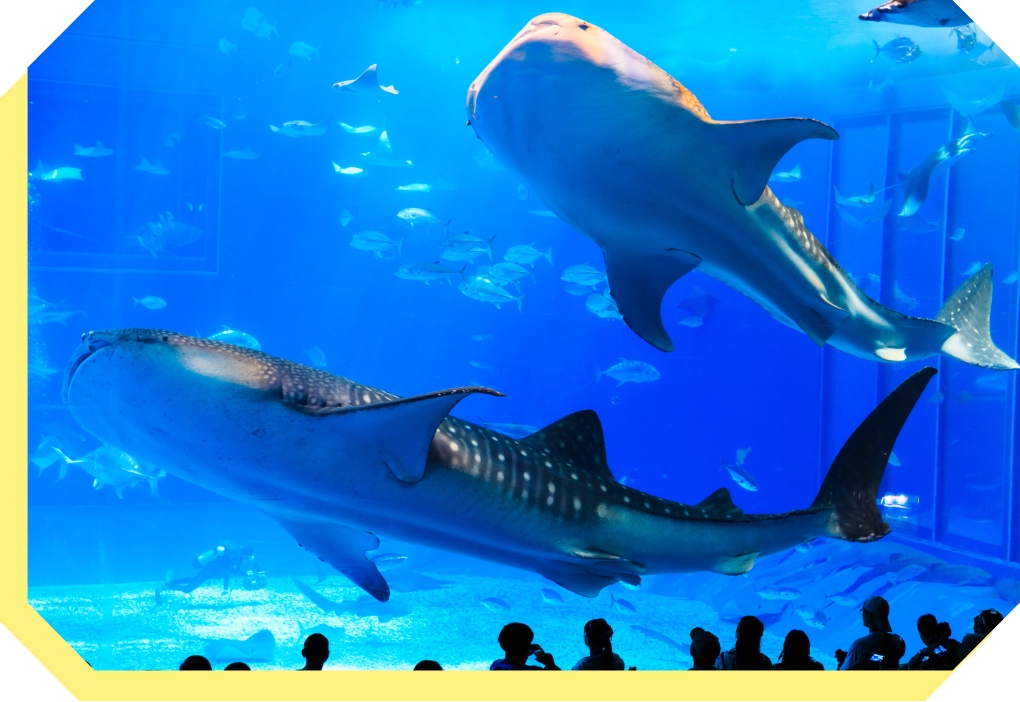 The jewel of Churaumi Aquarium is the massive Kuroshio (Black Current) Tank, where visitors can get up close and personal to whale sharks swimming gracefully within. Watch these elegant marine creatures from the main viewing arena or from the cafe located next to the enclosure. Highlights of the Kuroshio Tank are tank talks held during feeding times, as well as the Kuroshio Observation Course, where visitors can explore the gigantic tank from the top. Tank talks are conducted thrice daily, at 9:30am, 3pm and 5pm. In particular, guests can see how whale sharks swim vertically as they feed during feeding times at 3pm and 5pm. The Kuroshio Observation Course, held four to six times a day, allows visitors to enjoy engaging staff explanations while getting a rare, behind the scenes look into the day-to-day operation of the aquarium's largest enclosure. (Kuroshio Observation Course times: 8:30 am to 11am (last entry 10:45am), 17:30 to aquarium closing time, final entry is 15 minutes before aquarium closes.)
Visitors to the aquarium must not miss out on the daily dolphin shows held at the outdoor Okichan Theater. Be entertained by the dynamic jumps and endearing acrobatics of the aquarium's dolphins set against the backdrop of azure skies and Ie Island across the sea.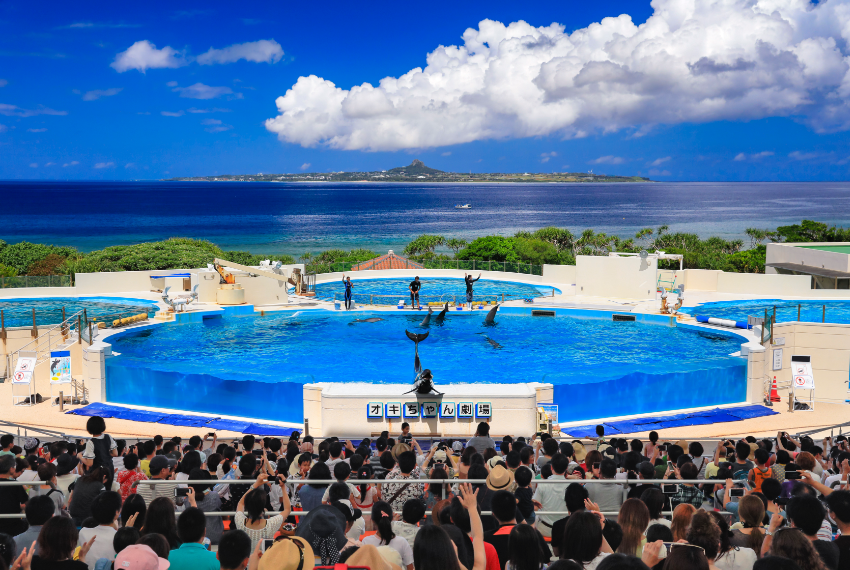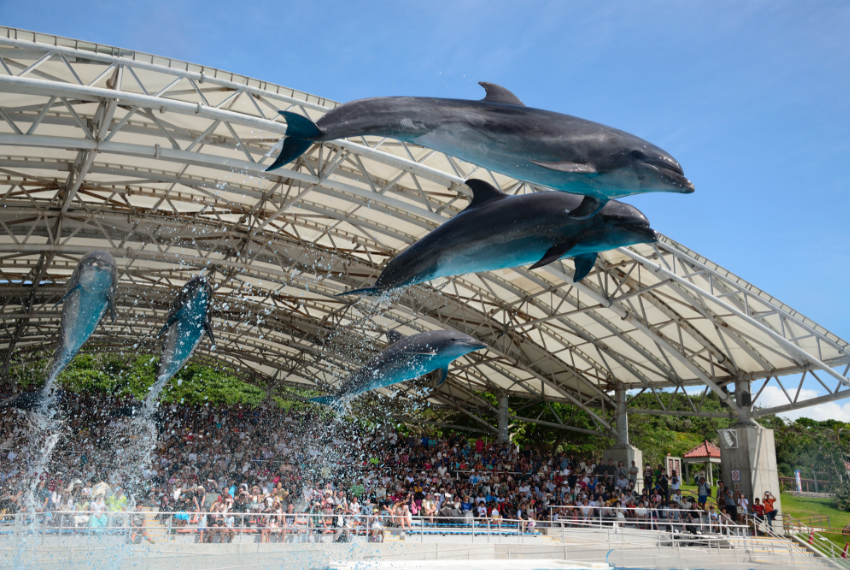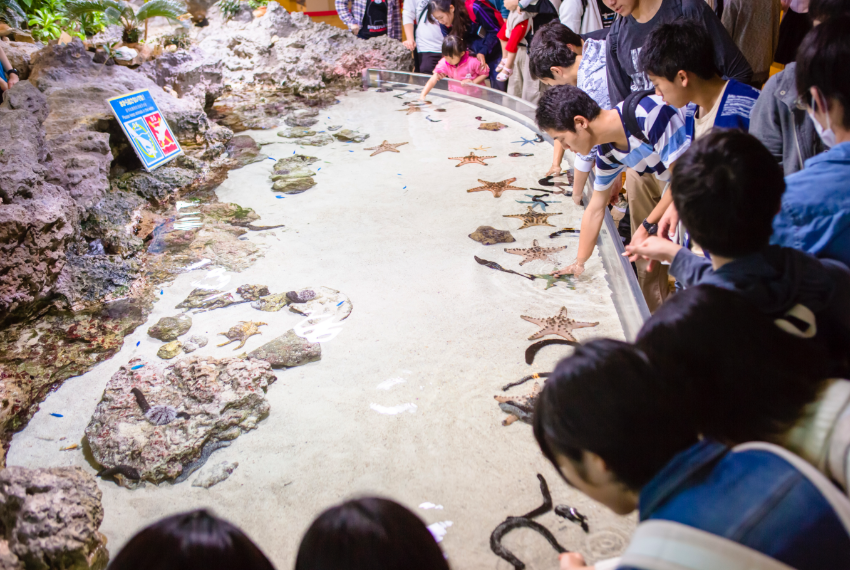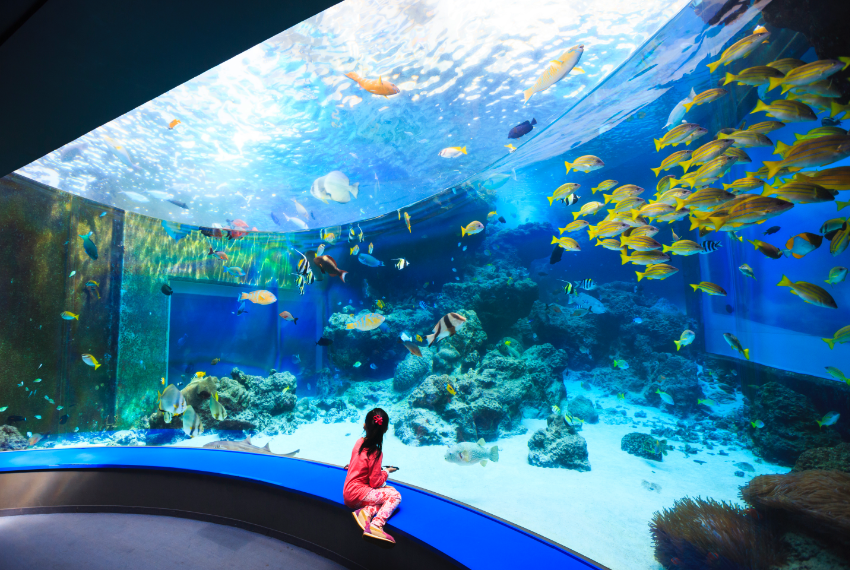 The Ocean Expo Park, which is home to other marine life such as sea turtles and manatees, is guaranteed to keep visitors occupied for the entire day.


Opening Hours:

October to February: 8:30am to 6:30pm
March to September: 8:30am to 8pm
(Final entry is one hour before aquarium closes)
Information:

0980‐48‐3748